• Our team is a dynamic, diverse and ambitious, united through a common goal to share our products globally.
• We are committed to professional development and promote a culture or lifelong learning amongst our team.
• The 4.0 industry revolution means that manufacturing is a rapidly changing landscape, and our team is committed to embracing these changes whilst actioning our positive commitments to our partners, community and the environment.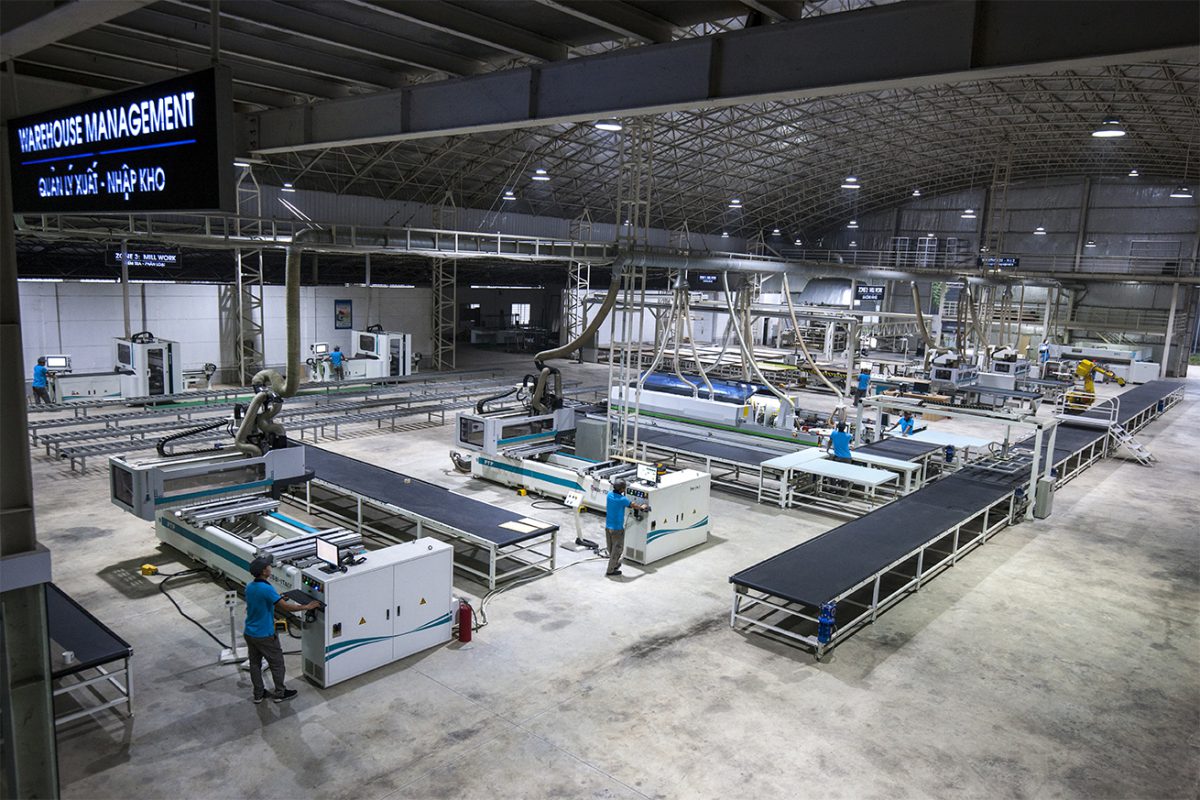 • A large-scale factory of 25,000 square meters in Hoa Lac high-tech industrial park.
• Our Flexible Manufacturing System (FMS) is highly automated (smart warehouse, automatic fuel feeding system, conveyor system which helps connect stages of the production line and eliminates human unloading).
• CAD/CAM/CNC applications are used from the designing to the manufacturing processes along with our professional design and production software. AVY is confident in delivering orders of the highest quality while saving time for our customers.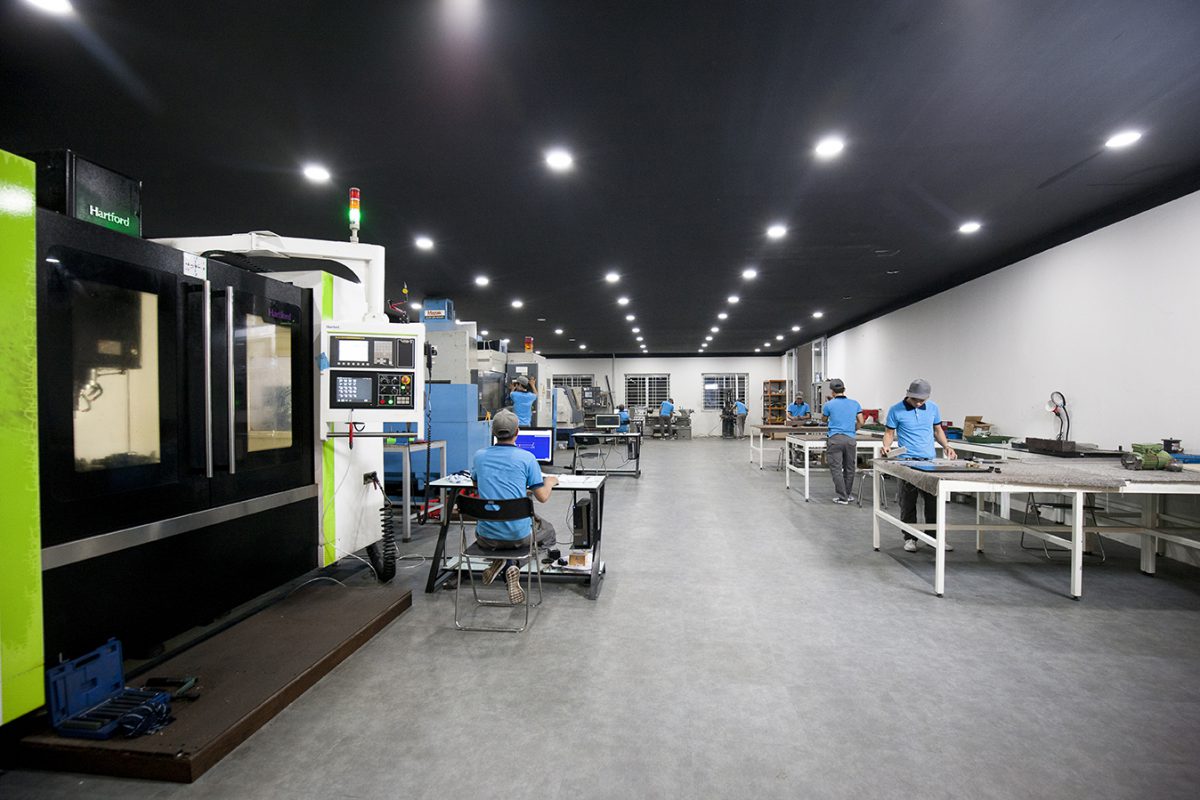 • Applying 3D laser scanning technology in the surveying and measurement of the interior scene to design the best "custom-made" products.
• We use Virtual Reality (VR) technology at the initial design stage to help our customers realize their vision. We are also aiming to develop augmented reality solutions to further improve the quality of our customer service.
• Our Research and Development Center independently invents and holds patents for our interior automation systems. Our Centre is equipped with the new generation of European standard installed metal and non-metal CNC machines, producing a range of cutting edge materials, turning even the most complex design ideas into reality.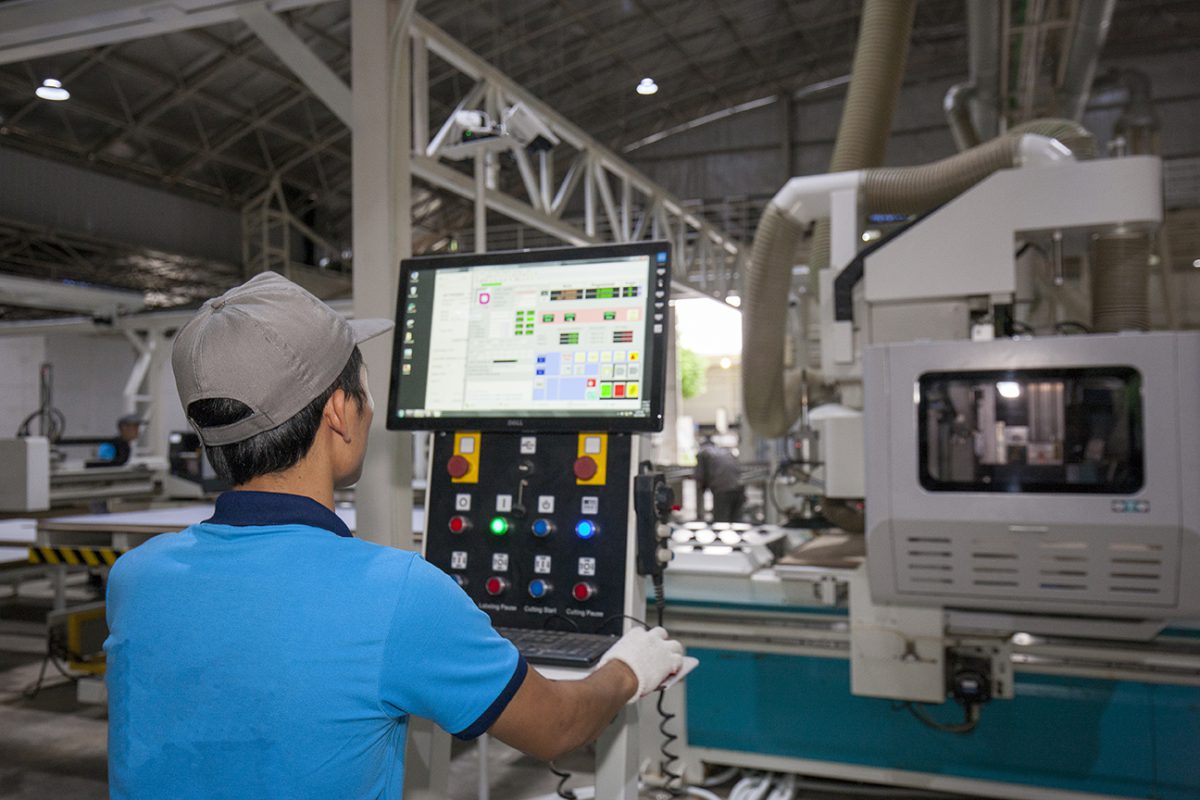 • Our Research and Development Center is dedicated to the development of our technologies to best suit the evolving requirements of our customers and the market. We are always looking for ways to promote mechanical electronic solutions and continuously updating our applications of IoT and AI.
• ISO 9001:2005, ISO 14001, ISO 45001:2018  standard-guaranteed: AVY INTERIOR is committed to contribute more to the full spectrum of sustainable development through socially responsible behaviour, risk management and production performance.
• Applying Kaizen, 5S techniques into each department.